Blue Scallop Trim Cami -
New Look
| White Mesh Stripe Midi Skirt -
New Look
| Suede Ankle Strap Wedges - Forever 21 White Lace Edge Shawl - TK Maxx | Sunglasses - Penneys/Primark White Lace Bow Hairclip - Claire's Accessories White Textured Front Panel Clutch - New Look | Pearl Earrings - Miss Selfridge
(Include friend as an optional extra)
OOTD | Student Race Day
Thursday, 7 April 2016
Have you ever scrolled through hundreds of choices on Netflix and thought "UGH there is
nothing to watch
"? Recently I've been complaining about the lack of choice on Netflix Ireland and that new bingeable TV shows are few and far between. HOWEVER, after reading several recommendations on twitter about 'Flaked', a Netflix original series, I gladly pushed all my assignments to one side. and watched the entire first season in one sitting.
I found myself oddly hooked on this show that had no discernible plotline in the first episode, and when I was asked to explain the premise of the show I found it difficult to find the right words. Chip, played by Will Arnett is a recovering alcoholic and self-help guru who needs to help himself more than anyone else. The show is set in Insta-chic Venice, CA, and honestly made me long for the heat, sandy beaches and those cute kitschy California bungalows. Oh and Chip's adorable bike with the wooden box instead of a basket.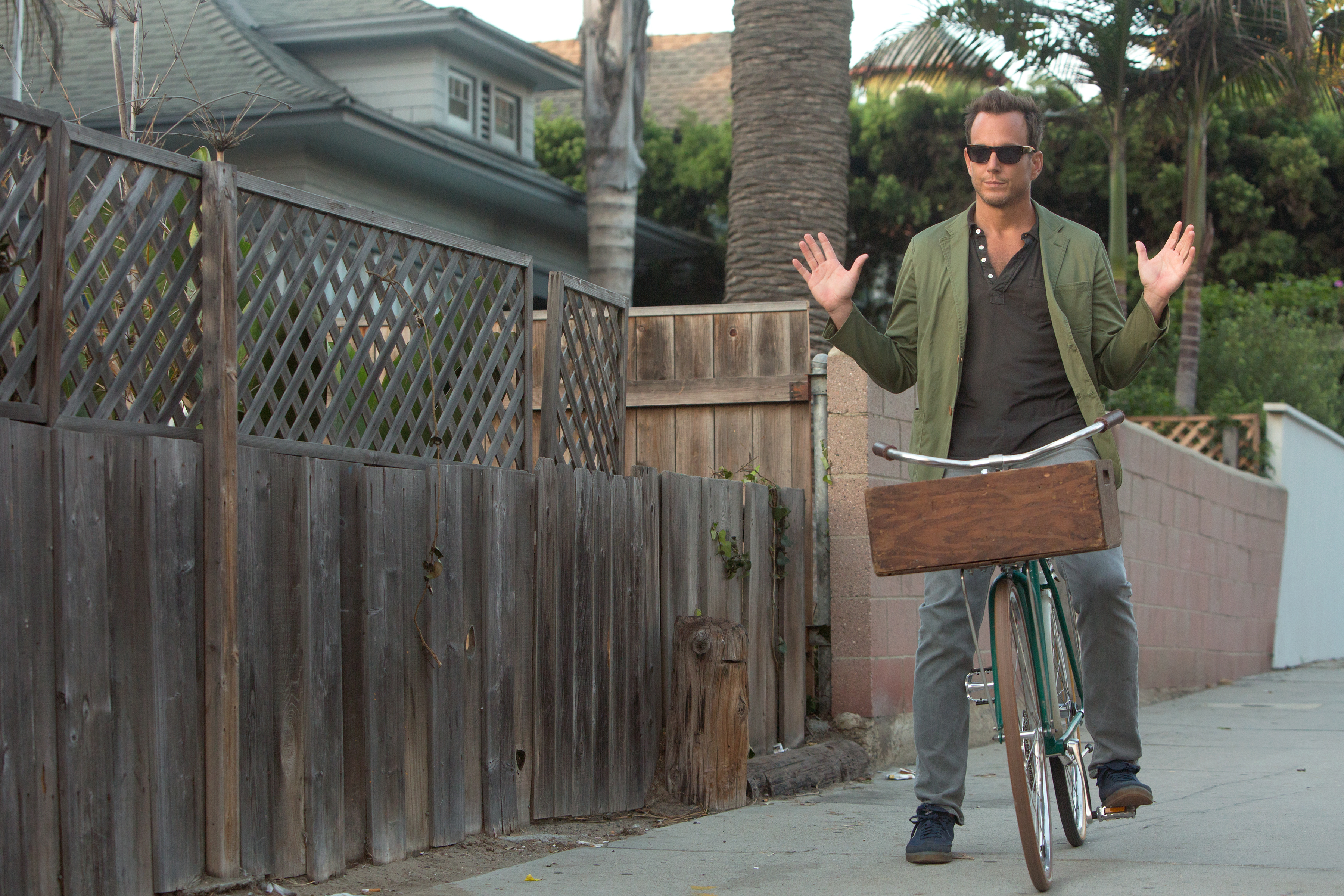 The soundtrack of 'Flaked' for me is one of its biggest attractions, scored by Stephen Malkmus of 90's indie rock band
Pavement
. The music is unbelievably well suited to the hipster vibe of the show, including tracks by Kurt Vile, Local Natives, Warpaint and EL VY. I'd recommend the entire show almost solely based on the soundtrack.
Since this show is relatively new on the scene I don't want to spoil too much, but it does have your usual selection of friend and female troubles, albeit served with a twist. This dramedy is slow-burning and intriguing, you live each day and learn the facts along with those already in the dark and ultimately, it is a light-hearted yet poignant series based on underachievement.
All in all, 'Flaked' is definitely, in my opinion, one of those shows to relax and let play. The storyline is heartfelt and captivating, highlighted by the perfectly fitting soundtrack, and I look forward to the release of season 2.
FLAKED | Netflix Review
Saturday, 2 April 2016 Dublin, Ireland
Last semester, we undertook a project in our photography class based on our preliminary research. After deliberating with my lecturer for quite some time, he suggested the project title 'Big Vistas in Small Places'. That was a bit wordy for my taste, so I suggested 'Tiny Landscapes'. He wasn't too keen on that. We continue to disagree, but I'm still going to call it Tiny Landscapes behind his back (sorry Stephen).


This photo is my favourite of the three final images I produced. *TOP TIP* I quickly learned that the surfaces of walls are ideal for this type of project, and I managed to find some fantastic mossy walls just minutes from college.
I took this photo on the same day as the first one. The sun was low in the sky (lens flare, how exciting) which really added extra depth to the images.
I have to make a confession. I knew that water was the perfect way to create the illusion of a vast area, and it hadn't rained for a few days. The one time you need rain in Ireland, it doesn't show up. So I improvised, and poured some water from my bottle. It's all natural anyway.
I really think the project turned out to be a success, and I'm glad I figured out how to create that kind of illusion, even though the odds are I'll barely use it again. But if someone comes up to me and is like "hey make this small thing look big for me" you better believe I'll be ready.
PHOTOGRAPHY | Tiny Landscapes
Friday, 11 March 2016